Installation Training

The SolVelox makes getting into the solar game easy. But to make things even easier, different solar training options are available. We offer in-depth classrom, PolySun and hands-on training.
In-depth classroom training session with Dan Gretsch at SOLARHOT facility at 1105 Transport Dr Raleigh, NC 27603:
We do not have any sessions on the calendar right now. Please contact us for training options.
$299 registration fee includes PolySun Light, lunch and binder with all training materials.

Click here for past training brochure

Contact us for individual training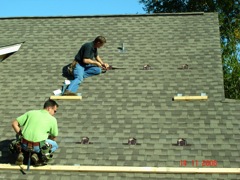 What could make more sense than solar hot water at the beach? Located within walking distance from Carolina Beach this beautiful home in Wilmington, NC uses 2 - 4"x8" collectors and a drainback SolVelox system.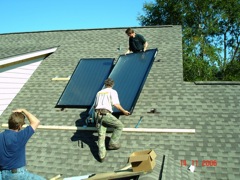 The custom builder installed his first solar hot water system during the construction of this home. SOLARHOT provided on-the-job training and consulting. The contractor purchased the SolVelox on the tank and the installation was done in one day.

The collectors are mounted on the back of the house. The homeowners have been delighted with the abundance of hot water and their budget-friendly energy bills.